Laundry On-Demand is the business model that is expected to grow vastly in the coming years. Large investments are made worldwide by existing and new players to the professional textile care (PTC) industry to benefit from this growth. CINET has invited the most ambitious Laundry On-Demand platforms of today to share their story in a pitch presentation and a panel discussion. In between there is plenty of opportunity for networking!
Join us on Thursday the 20th of June!
Venue: District Lounge (three blocks from the show)
'Meet & hear from the world's most ambitious industry leaders about their business model to grow the professional laundry market to $96.155 million globally (Zion Market Research, 2019)'
You can expect industry leaders to be presenting themselves from the likes of Fornet (omnichannel with 1500 shops), Rinse (5 US cities with $23.5 million investment), Laundrapp licensees (come from all over the globe) and many more. The Meetup is an open invitation for colleagues in PTC. The purpose of the meeting is to bring cleaning companies together with LOD platforms so knowledge can be exchanged and collaborations can be created.
Venue: The District Lounge, 711 Tchoupitoulas St, New Orleans, LA 70130, USA
Program
| | |
| --- | --- |
| 17.00 | Walk-in with drinks and fingerfood |
| 17.30 | Opening Laundry on Demand Meetup by Leon Wennekes – Secretary General of CINET |
| 17.45 | Pitch presentations with USP's from the world's leading Laundry and Dry Cleaning platforms |
| 18.10 | Innovation pitches on supportive enabling technologies |
| 18.20 | Panel discussion on best practices in Laundry on Demand and live feedback from the audience via Mentimeter (Wi-Fi connection for Smartphone is available on site) |
| 19.00 | Network drinks & fingerfood (2 drinks free of charge per person) |
---
Fornet – YCloset (China)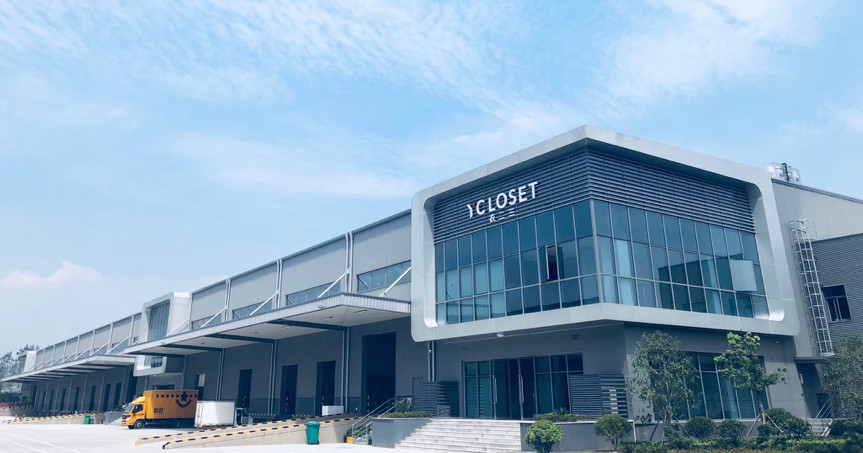 Fornet is one of the largest retail textile cleaning companies with >1500 laundry shops across China. Recently the company started a partnership with YCloset for the Shanghai region, a Chinese clothes sharing platform (operations in 40 cities) where consumers pay a monthly subscription fee (499 RMB / $72) to rent clothes and accessories. This membership allows customers to order 3 new pieces of clothing every week. The partnership was born out of the need to include the best quality management in textile care in the user experience of YCloset customers. In total YCloset has raised $70 mln investment capitol.
Rinse (USA)
In 2013, James Joun and his close friend, Ajay Prakash (founders of Rinse), started discussing changing the way both consumers and cleaners think about clothing care in San Francisco. Rinse offers a simple, consistent high-quality solution to take care of everything in your closet. James Joun parents' were dry cleaners and that's the core of quality management at Rinse. The company focuses on smart scheduling rather than delivering on-demand to organize its logistics, an interesting point for discussion at the Meetup. In June 2017 Rinse raised another $14 mln investment reaching a total of $23,5 mln to support it's double digit annual growth and expansion to several new markets including Chicago, Boston, Houston, Dallas, Austin, Seattle, Miami, San Diego, Denver, and New York. "Rinse is on a mission to be the first and largest national brand in clothing care," said Ajay Prakash, Co-Founder and CEO of Rinse.
Dobbi (The Netherlands)
Start-up Dobbi from The Netherlands challenges the way in which consumers clean their clothes. Dobbi offers clean clothes with just a few swipes on your smartphone. This startup launched in 2018 and promises to "guarantee the best-quality dry cleaning, washing, folding and ironing" by working with NETEX certified cleaners (Dutch PTC trade association). Backed by investors and strategic partners Henkel (which offers Persil detergent to consumers) and PostNL (largest logistical company in the Netherlands) dobbi is ready to scale fast. The startup works with the most professional marketing partners on unique marketing campaigns that revolve around 'skipping it' (laundry, dry cleaner, sorting, ironing etc.). Dobbi aims to change the way people look at laundry and dry cleaning.
WashClubTrak (USA)
Launched in 2010, WashClubTrak is the pioneer of on-demand laundry delivery. Today WashClub is active in 75+ cities in 5 countries. The software platform has seen in excess of 1,500,000 orders since inception and current generates some $23m in sales for its licensees in 2018. We are proud to be "built for operators by operators", giving us unique insight and knowledge to help industry players in their online expansion says Rick Rome, CEO of WashClub. Dry cleaners and laundromat operators in the US and Europe have the right type of expertise and infrastructure to grow into the segment of laundry on demand. All they need to get started and expand their business in a 30-mile radius is the technological solution to attract online customers and process the order flow. That is exactly what WashClubTrak aims to deliver.
Starchup (USA)
Starchup provides dry cleaners, laundromats, and delivery services with one software platform to operate a store, run a delivery service, and attract and delight today's demanding customers. Starchup's operations software and point of sale, accessible from anywhere on any device, enables operators to track dry cleaning and wash & fold orders, manage customers, and process payments. It includes advances features such as barcoding, garment tracking, assisted assembly, employee activity tracking, and more. Starchup's delivery system and driver mobile app optimizes delivery routes, enables real-time tracking of route progress, and provides your customers with pickup and delivery updates via SMS.
On the customer-facing side, Starchup provides businesses with a white label branded web and mobile app so your customers can register, place and monitor orders, refer friends, redeem loyalty points, and manage subscriptions from their mobile device, tablet, or desktop. Starchup supports your customer acquisition efforts through an integration with Google Adwords machine learning technology to optimize your online advertising and custom-built websites optimized for conversion, all with the goal of funneling new customers to place orders minutes after seeing your ad. Starchup also supports your existing customer engagement efforts through automated emails triggered by customer behavior, automated SMS notifications and batch promotions, and loyalty and subscription programs to keep your best customers coming back.
Electrolux Professional (international)
Electrolux is proud to be one of the leading companies in innovation and design delivering laundry solutions for more than 100 years. It is Electrolux' mission to make life easier, more profitable and truly sustainable. Electrolux has a firm commitment to sustainability, to improve water and electricity efficiencies to save costs and improve profitability of its customers.
Electrolux Professional develops one of the world's most sustainable and flexible commercial Laundry solutions using customer insight to improve functionality, productivity and ergonomics. Electrolux is constantly looking for new opportunities. LOD services are upcoming and an opportunity within the industry. But how to control quality and ensure consistency? How to optimize the efficiency of the laundry operation?
Electrolux will share about one of the best-in-class solutions: lagoon® Advanced Care and OnE: an application to monitor your laundry at your fingertips, improving efficiency and reducing the cost to run your business.